Let hydration become your favorite habit with BeLoco reusable eco water bottle
BeLoco is a Croatian brand dedicated to your hydration and nature conservation! Our eco water bottle combines sustainability, functionality and environmental awareness. Hydration has never been more beautiful and responsible. With the Beloco bottle, you can refresh your body and at the same time contribute to the preservation of our precious environment. Together we build a better future - healthy habits for you and a green footprint for our planet.
Let's protect nature together!
Be a part of the nature conservation movement and join us in reducing waste. Choose Beloco reusable water bottle and let's create a world together in which we hydrate with love for the planet.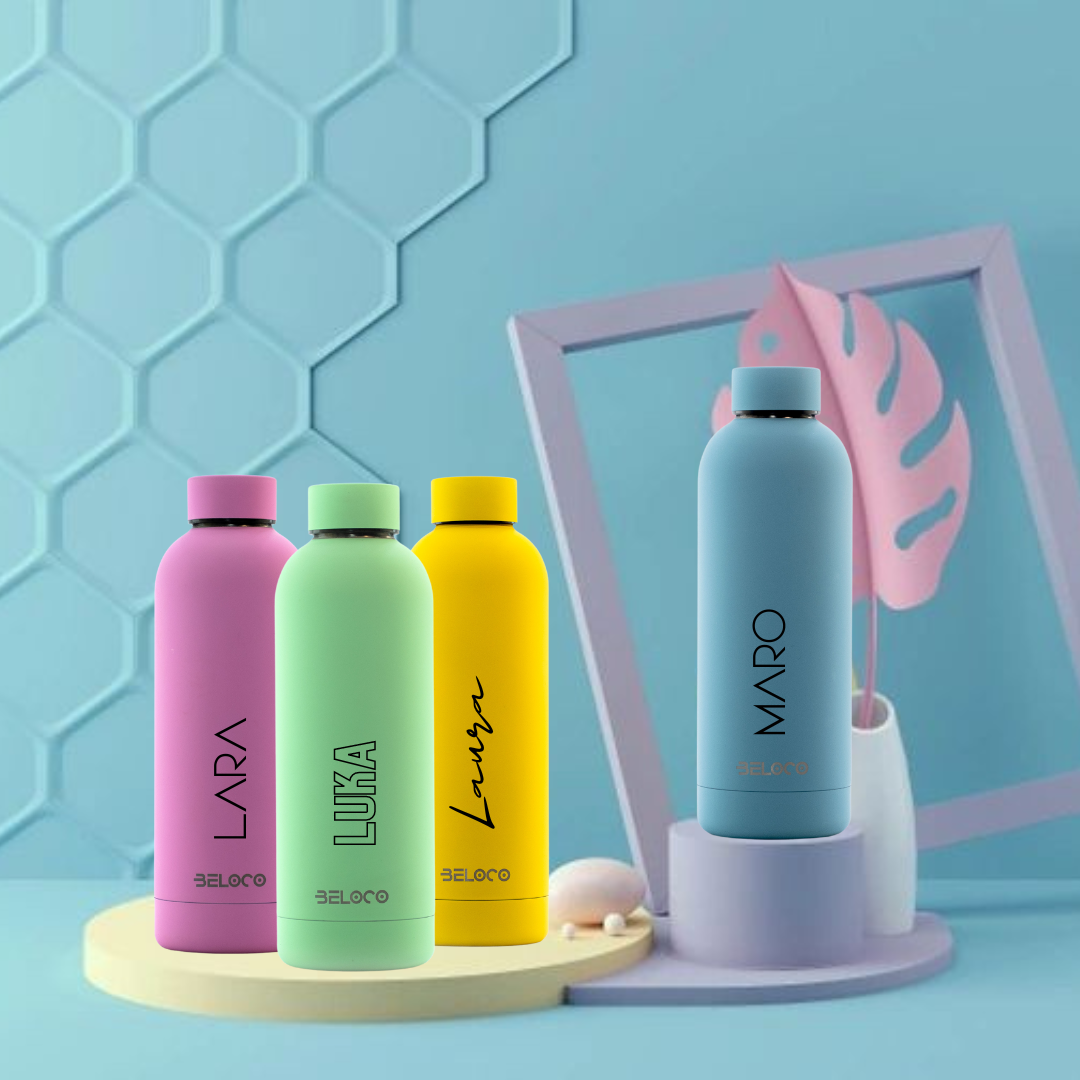 BeLoco! BeUnique! Personalise your bottle!
Everyone likes to feel special. This is of course best achieved with a personal gift. Make it yours - add personalisation with an engraved name or monogram.
1. Select your product
2. Add personalisation
3. Dispatches in 2-3 days
ORDER NOW
WHY CHOOSE BELOCO AS YOUR BOTTLE?
Keeps water cold for 24 hours

Keeps Tea/Coffee Piping Hot For 12 Hours

100% Leak Proof & Won't Condensate

18/8 Stainless Steel

BPA Free & Safety

Eco friendly