Regular price
€25,50 EUR
192.13 kn
Regular price
(0.0 kn)
Sale price
€25,50 EUR
192.13 kn
Unit price
per
Sale
Sold out
Meet BeLoco extraordinary reusable water bottle with a motivational message - the perfect companion for your daily adventures! With a capacity of 500 ml, this bottle will meet your hydration needs throughout the day.
BeLoco bottle is made of durable, high-quality material, which makes it resistant to shocks and leaks. Thanks to its compact size and light weight, you can easily carry it with you in a bag, backpack or car. Considering your safety and the environment, the BeLoco bottle is made of material that is free of BPA and other harmful substances.
In short, the BeLoco reusable water bottle with a motivational message gives you convenience, quality and inspiration in one package. Experience refreshment and motivation throughout the day with our bottle that keeps drinks cold for 24 hours and hot for up to 12 hours.
Shipping & Returns

The right of return can be applied within 14 days from the delivery and it is valid only for purchases made in our online store www.beloco.eu.

With your order number handy, contact our Support Team via email. Tell us the reason you wish to return the product and attach some pictures.

Please note that:

If your request meets all these conditions, we would be pleased to send you a return label and you should handle the return parcel to the suggested carrier within 15 days, otherwise we would not be in the position to properly manage the return and the refund. 

When we receive your return we will send you a confirmation email and you can choose between a refund or a voucher redeemable on www.beloco.eu online store.
Care Instructions

Cleaning your BeLoco products is easy. We recommend rinsing them with hot water after each use, especially if used to store a liquid other than water.

You can use simply hot water and mild soap, or a mixture of hot water, vinegar and a teaspoon of baking soda for a more natural alternative; used in combination, vinegar and bicarbonate give an effervescent reaction that facilitates the removal of stains and residues of drinks other than water.

Once washed, leave the bottle to dry upside down and without the lid.

Small spots can appear inside your bottle as a result of continuous use, especially with coffee or black tea, but don't worry: this won't change the safety and durability of your BeLoco.
Share
View full details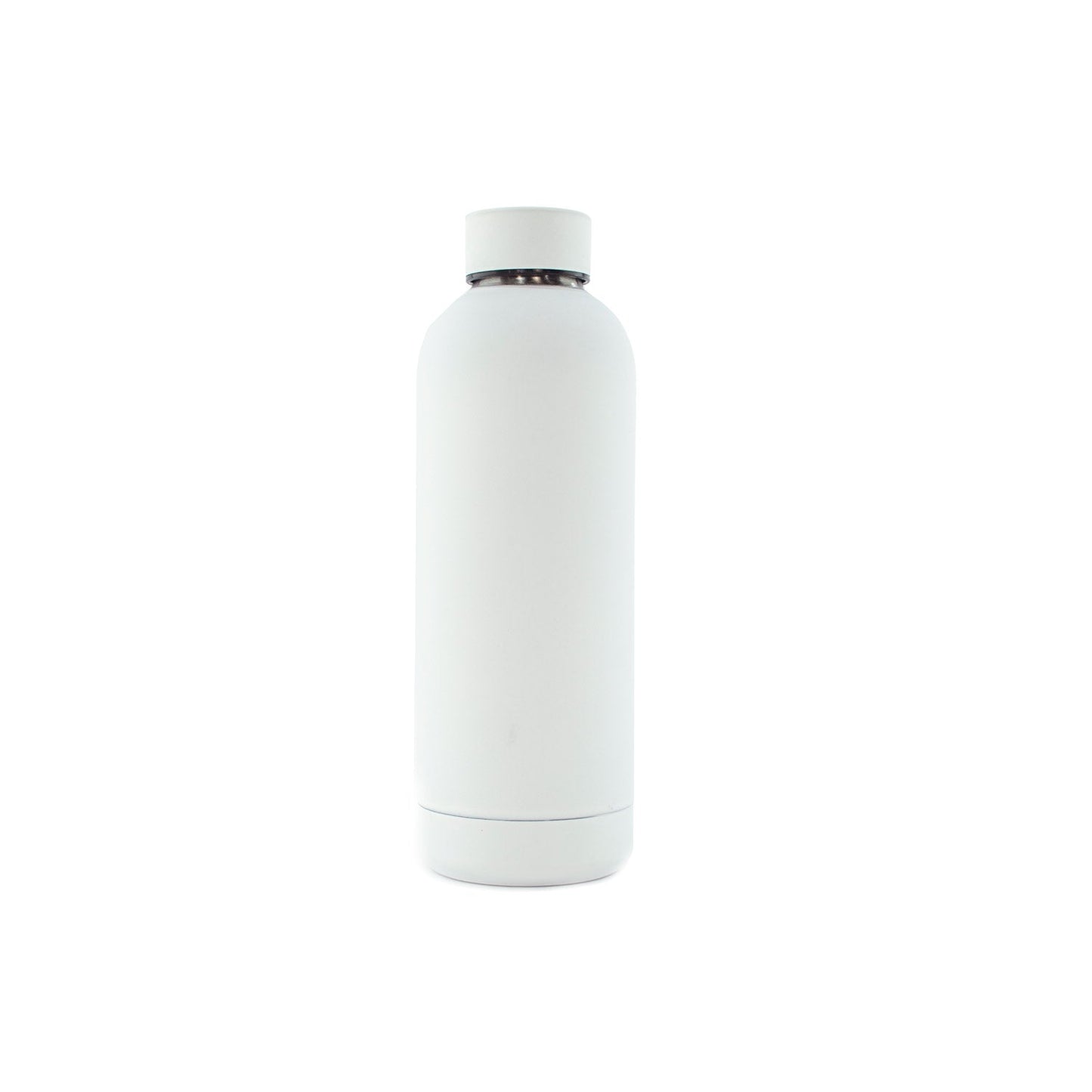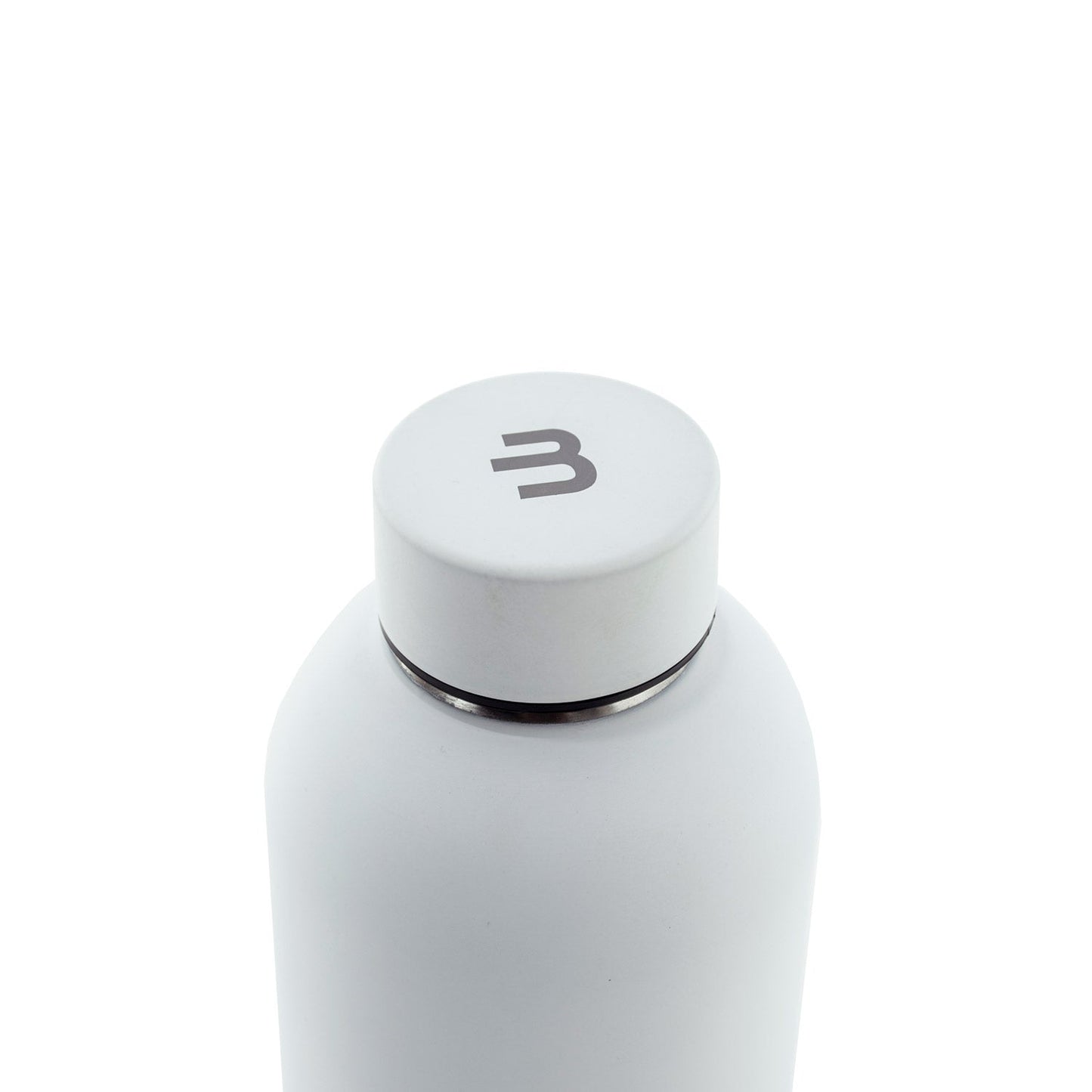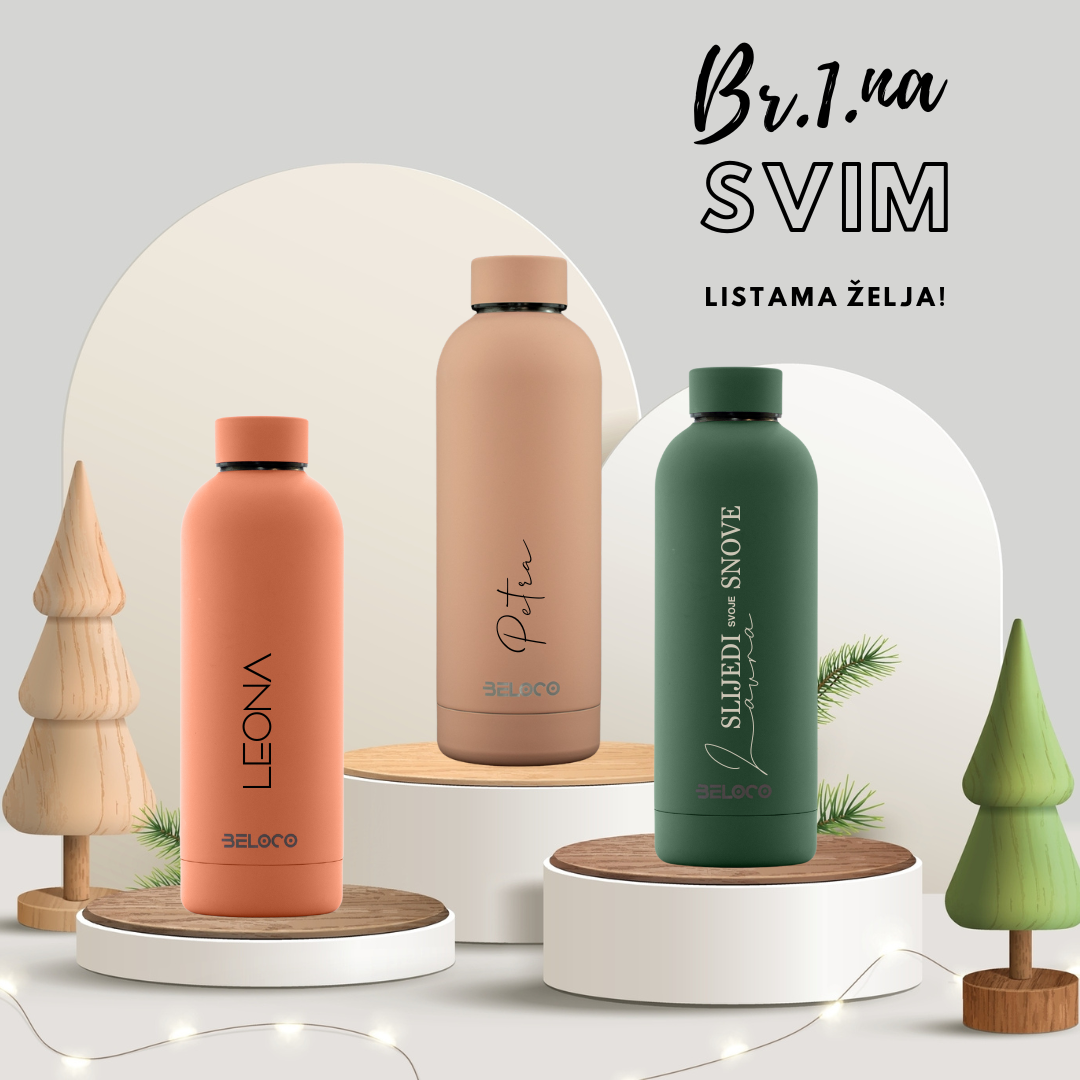 BeLoco! BeUnique! Personalise your bottle!
Everyone likes to feel special. This is of course best achieved with a personal gift. Make it yours - add personalisation with an engraved name or message.
Fonts for personalization
Looks Good, Performs Beautifully

BeLoco bottles feature technology with two-layered, vacuum-insulated construction designed to keep beverages colder or hotter, longer than all the rest. Offers a condensation-free exterior that won't sweat in your hands or bag. BPA free and reusable. Hand-wash only.

Stop plastic. Save the oceans.

When you use a refillable water bottle, you don't need to buy any more single-use plastic bottles. You save waste and money. It not only harms the environment, but gets into our food as microparticles.